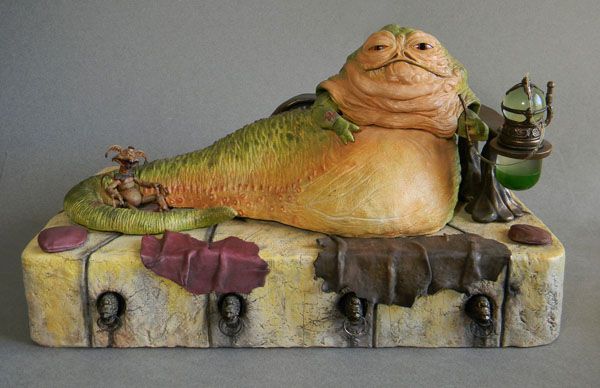 For our first installment of Custom Corner, we are showcasing this simply stunning Jabba the Hutt custom figure and diorama from Joe Amaro (my partner over at the
Star Wars Black Series Facebook Fan Page
). Scaled to match the 6" line, this amazing piece is second to none! Here's a little more from Joe on this beauty:
Jabba is made of foam, Magic Sculpt and Sculpey. The base is made of Foam and Sculpey. It took me about a month to complete him. He has some articulation in his arms and his head. Salacious is made of Magic Sculpt and is completely articulated.
For more on the process that went into making Jabba, check the post over at Joe's page
HERE
.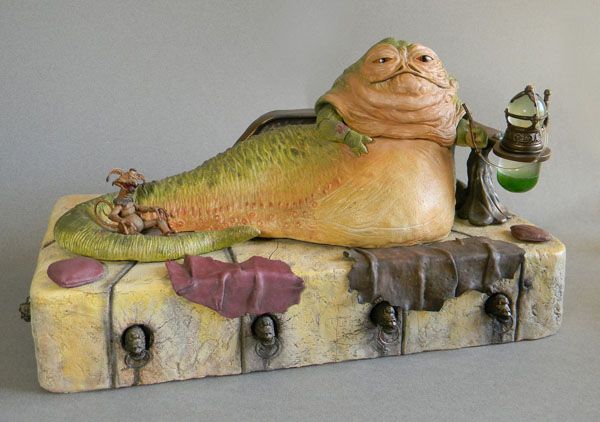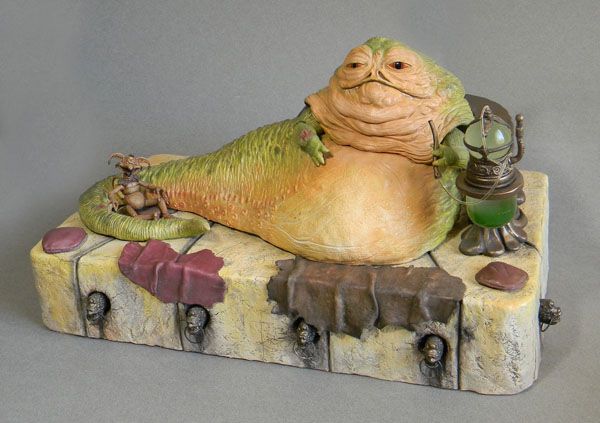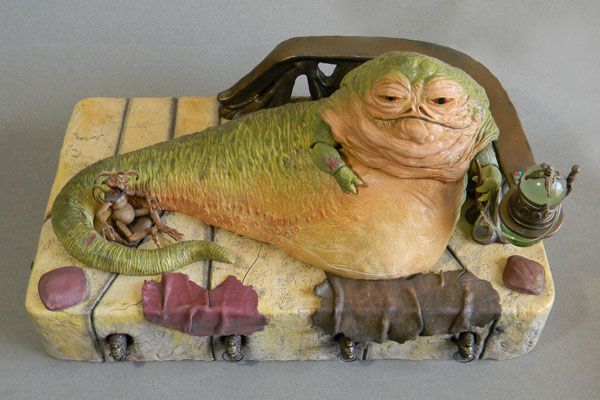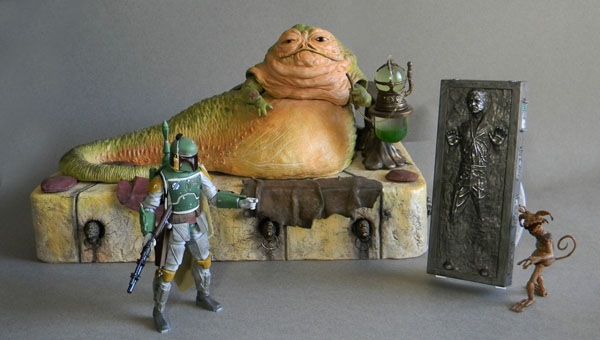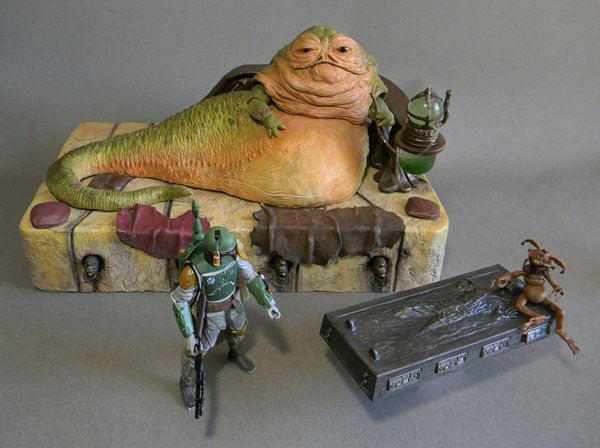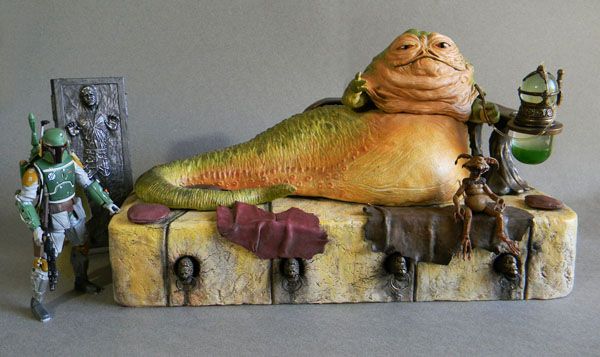 Joe Amaro has been involved in the toy industry in some way or another for over 15 years, from making custom figures for ToyFare magazine, puppets for Robot Chicken and sculpts for various TV shows and Feature Films. He's also worked with and for most major toy companies and design studios on many major toy properties like Star Wars, Sonic, Mortal Kombat, Masters of the Universe to name a few.
Interested in seeing your Star Wars The Black Series 6" scale custom featured at this page? Shoot an e-mail over to
james@starwarsblackseries.net
and let's chat!